Cassandra will be speaking and hanging out at the Lash Bar by Lash Binder at MobCon this September.
Use promo code CleanBeauty to save $50 off a ticket!
Cassandra McClure is the Official Clean Beauty Makeup Artist for Pays To Be Brave speakers for 2019
The #1 Marketing, Sales & Confidence Event For Female Entrepreneurs hosted by Angie Lee in sunny San Diego, California October 4th - 6th at the Sheraton Marina
Click to get your ticket before they're gone!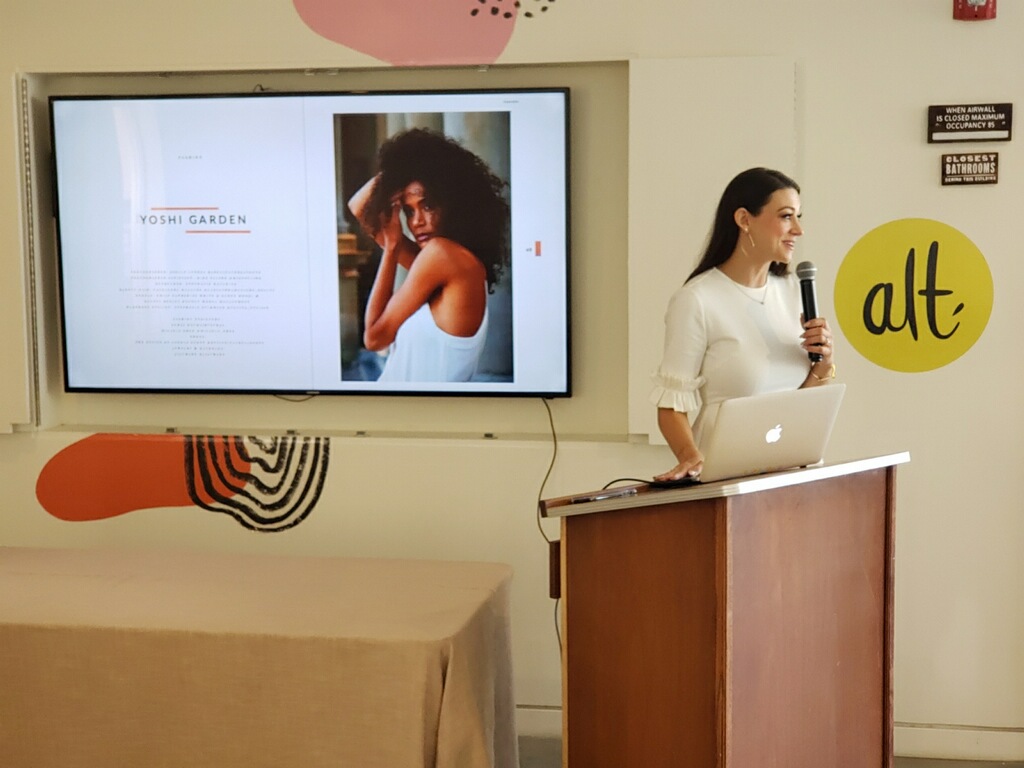 Whether it's 5 people or 5000 people…
Cassandra is clearly passionate about empowering women by arming them with facts and information that will alter the way they think, purchase and live, all for the greater good. Whether you have a conference, summit or convention — You'll want Cassandra, the go-to clean beauty expert to speak on clean and green beauty.
She enjoys traveling locally and globally to host customized, interactive clean beauty workshops, demonstrations and speaking presentations on the importance of safe, transparent cosmetics and highlights high-performance products she personally uses on high profile clientele in Silicon Valley and beyond.
Join the Valley's fiercest women at Fresno Women's Summit. A one-of-a-kind experience that empowers women, June 29 '19.
Keynote Panel with BUZZFEED's PERO LIKE.
The Fresno Women's Summit is a Community Benefit Organization (501c3) that empowers women and cultivates a community in Central California.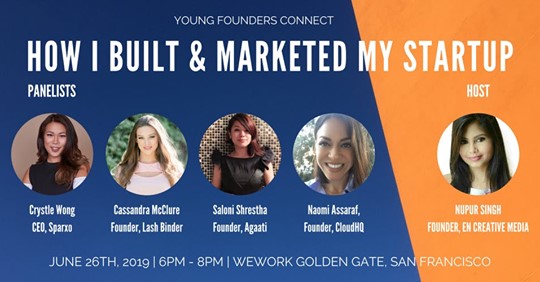 Young Founders Connect Panelist
Find Bay Area Events on Instagram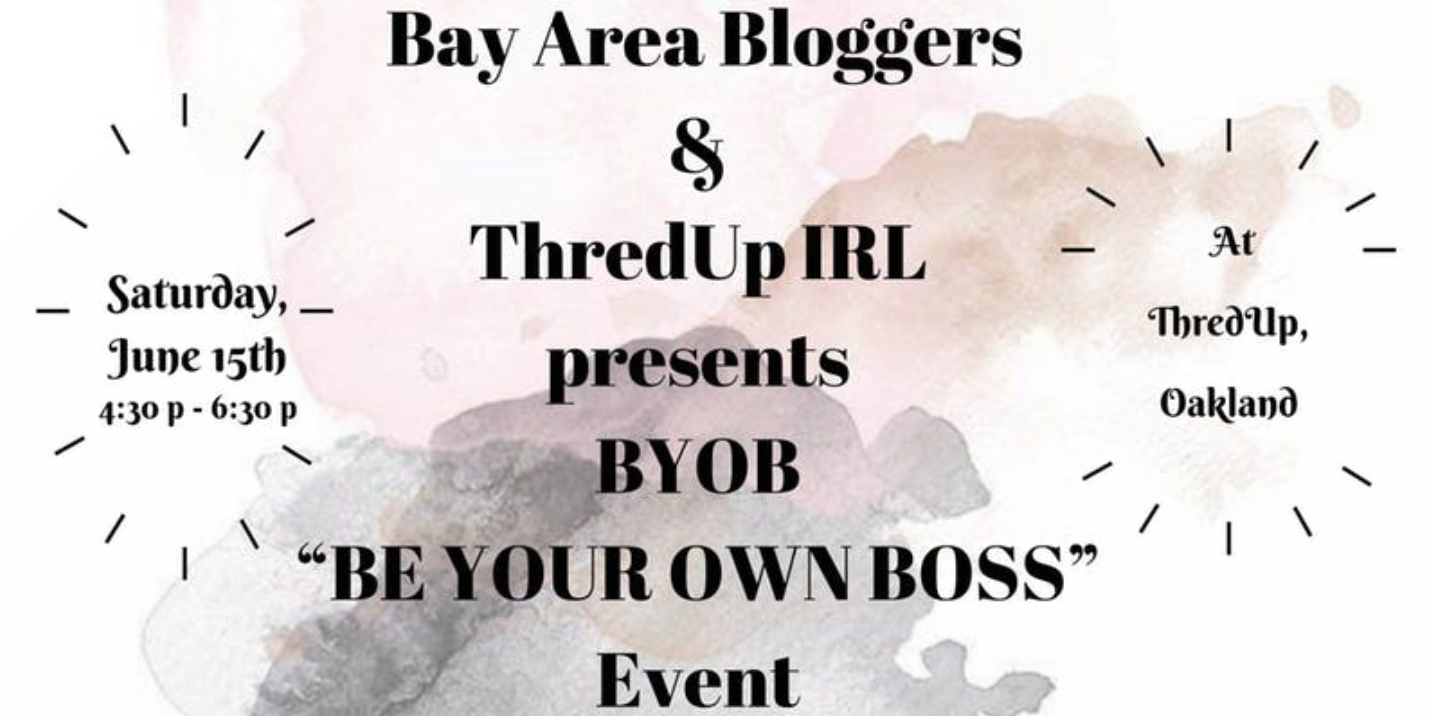 Cassandra McClure is your Featured speaker at the Be Your Own Boss Event in Oakland June 15th 2019
She left us with plenty of gems on things like:
- Clean/Green Beauty & safe alternatives
-Surprising dangers about drugstore & department makeup
- And much, much more!
Meet Cassandra McClure and the Clean Beauty Team
Summer Fashion Show at Santa Row 2019 featured mini-clean-beauty makeovers and lashes by LashBinder.com
Benefitting the Princess Project Silicon Valley 501c3
Guest Speaker: Cassandra McClure
Benefitting the Karat School Project 501c3
Introduction to Clean Beauty Workshop for new mothers,
Hosted by Cassandra McClure
Sponsored by the Clean Beauty Podcast
Clean Beauty Artistry Workshop for professional makeup artists
Presented by Cassandra McClure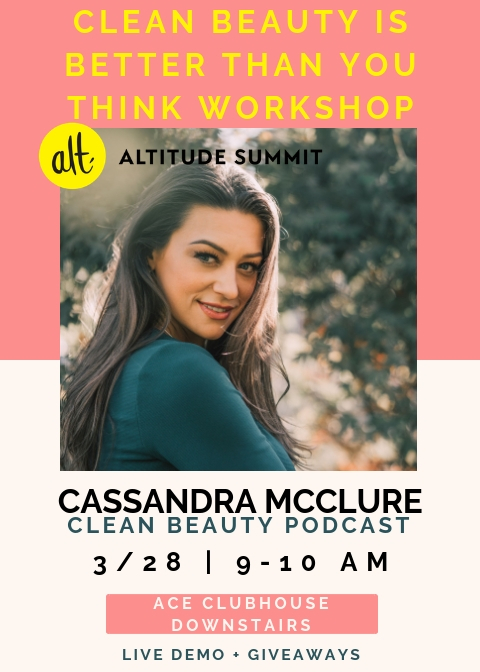 Altitude Summit Featured Speaker Cassandra McClure
"Clean Beauty Is Better Than You Think" interactive workshop and presentation
March 28th | Palm Springs, Ca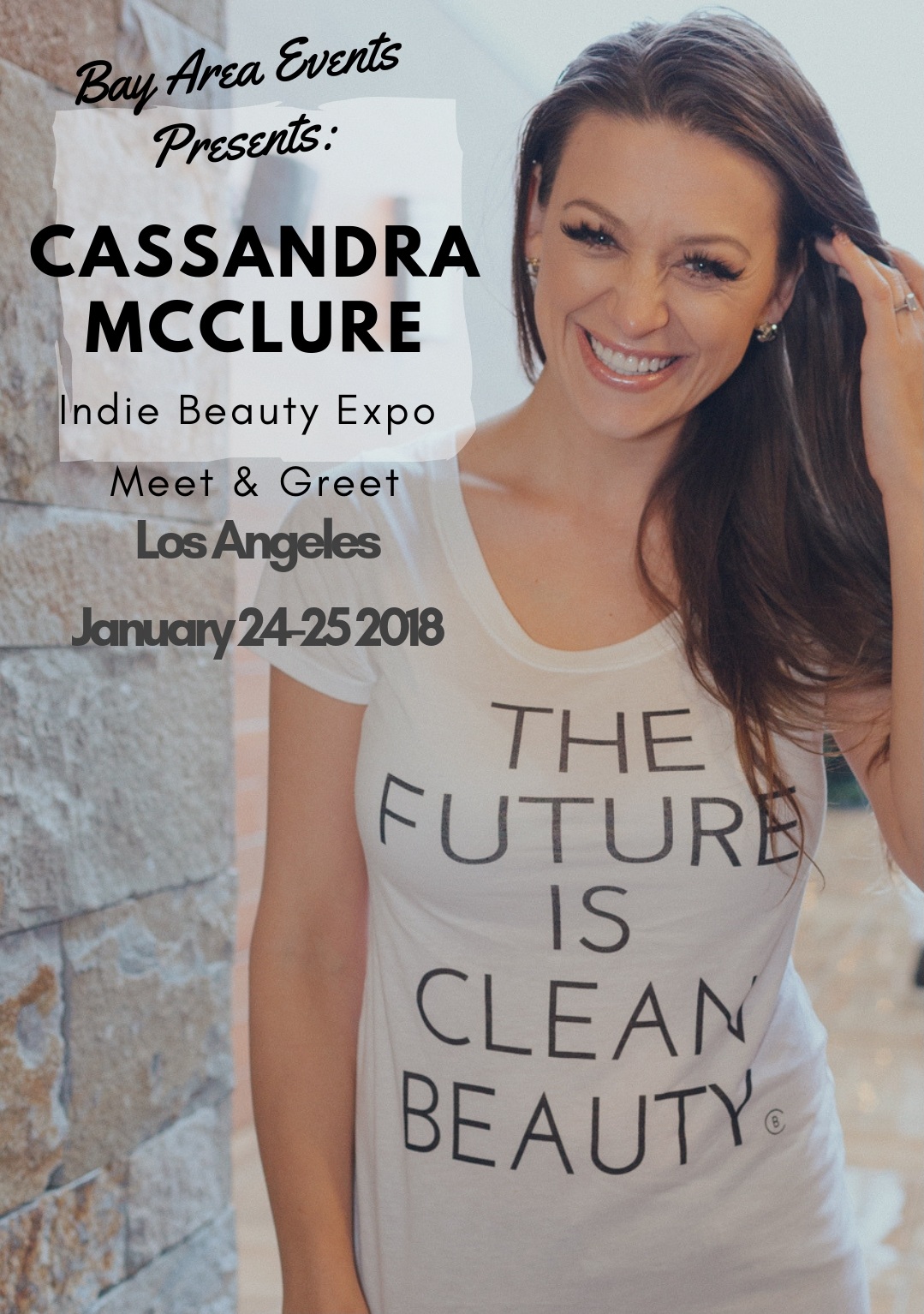 Indie Beauty Expo's clean beauty makeup artist
Los Angeles meet & greet January 24, 25
Clean Beauty Drive for Lipstick Angels
Hosted by Cassandra McClure