Expert advice on putting your best face forward in summer's heat
Set your face up for success. Before you even pick up a brush or palette, Cassandra McClure, celebrity makeup artist and host of the "Clean Beauty" podcast recommends cleansing and exfoliating your face. "It's going to make your skin look brighter, tighter, get rid of fine lines and wrinkles ... Read on
HOW TO START A CLEAN BEAUTY ROUTINE
featuring Cassandra McClure
- What she looks for in an eyeshadow + how our palettes measure up
- Her top tips for application
- How to choose shades for your skin tone and eye color
- How to tie your eyeshadow into the rest of your look & transition from day to night."
Today we sit down and talk with Cassandra McClure, a fellow Beauty Podcast Host of the Clean Beauty Podcast.
Cassandra is an internationally recognized, multiple award winning, clean beauty make-up artist. In todays show she shares her story and how she was able to find her passion and niche down in the beauty industry. She is running multiple business in the industry and gives us some insight on how she is doing it all!
Why This Celebrity Makeup Artist Only Uses Clean Beauty Products
Cassandra McClure, a celebrity makeup artist who only uses clean beauty products in her profession, is proof that anyone can switch to clean beauty.
The Good Face Project decided to sit down with Cassandra to learn more about what it's like as a makeup artist to eliminate unhealthy beauty products.
We're super inspired by the latest member of the Good Faces Club because of her advocacy for clean beauty, her success as a clean beauty makeup artist, and her entrepreneurial spirit. We know you'll really like this exclusive with Cassandra McClure.

Clean beauty advocate, working to increase use of sustainable and healthy cosmetics.
Cassandra has worked in the beauty and cosmetic industries for over 15 years, as a model, makeup artist, and makeup company founder.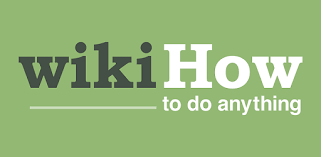 Use a concealer that will moisturize, no matter what skin type you have. Makeup artist Cassandra McClure says: "The skin under your eyes is really delicate and needs to be moisturized, so it's best to use a cream or a liquid concealer. Avoid using matte powders or other drying concealers under your eyes, because the skin could start to look crepey. You can also use a touch-up concealer pen a few shades lighter than your natural skin tone to brighten the area if you have dark circles."
How to Apply Mineral Foundation
Better preparation leads to a smoother finish. Makeup artist Cassandra McClure says: "No matter what type of foundation you're wearing, you need to cleanse, tone, exfoliate, and moisturize your skin. With mineral makeup, that will ensure that the powder can sit smoothly on the surface of your skin, instead of just on top of dead skin cells."
Avoid waxing your eyebrows too often. "Plucking is better for your skin than waxing. When you wax, over time, your skin loses elasticity, which can eventually lead to sagging skin and drooping eyelids. However, if you have a lot of hair, you can get laser hair removal to remove the hair permanently. You can also visit a salon for threading if you only have a little hair. Threading doesn't pull as much as waxing does, so it causes less damage."
Try warming up your eyelash curler first. Makeup artist Cassandra McClure recommends: "To warm your eyelash curler, you can either just put it between your hands for a minute, or you can heat it with your blowdryer for a few seconds. You can even find heated eyelash curlers that warm up in just a few seconds."
What does primer do for your skin? Cassandra Mcclure, makeup artist and beauty expert, explains: "Primer gets your skin smooth by filling in any fine lines and pores, and it helps to lock on your foundation when you apply it. However, you may not need it at all, especially if you're using a high-performing foundation."
"To keep your makeup from looking cakey, start with a clean face, clean makeup brushes, and a finely-milled, high quality powder." says Cassandra McClure
"If you want to create a really natural, dewy look, skip the powder, then dab lip stain onto your cheeks and blend it in." says Cassandra McClure
The Rebel Whitecoat Podcast:
Could Your Beauty Products Be Making You Sick? with Cassandra McClure
Meet my beautiful guest Cassandra McClure. She is an internationally recognized, multi award-winning Clean Beauty makeup artist, educator and business mentor, Cassandra's work has been featured in several bridal publications, on celebrities and tv shows.
With over 10 years in the beauty industry as both an elite celebrity and destination wedding stylist Cassandra has an in-depth knowledge of complexions, bone structure, color utilization, product formulations, and ingredients. She is also a widely recognized educator and sought out for her role in the niche Clean Beauty space that is taking the beauty industry by storm.
In this episode we dive into how To Clean Up Your Beauty Regimen, Wear Less Makeup, and Create a Flawless Look in Five Minutes. Cassandra mentions so many amazing clean products. Check them out on IG and use coupon code CLEANBEAUTY…
Beauty Independant:
From Makeup Artist To Podcaster To Product Creator: Cassandra McClure Launches Lash Binder Tool
Celebrity makeup artist, Beautycounter educator and Clean Beauty Podcast host Cassandra McClure set out to make great-looking false lashes achievable on an at-home budget with the launch of Lash Binder. The $29.99 patent-pending lash application tool is the result of years of frustration on the part of McClure as well as her clients and friends who lamented their inability to put on false lashes sans professional help.
"I had issues with applying lashes for a long time," says McClure. "I brought the issue up at a workshop. Someone there told me, 'You should develop this tool.' Nine months ago, I did and handed it out to my makeup artist friends. I didn't have to give them instructions. They all just picked it up. It's a simple, straightforward tool. Once I started getting the feedback, I knew I had something…."
Epifania Magazine:
Clean Beauty Is Cassandra McClure
Foundation, concealer, eyeshadow, moisturizer, facial wash, primer, setting spray, and the list goes on. Women, including myself, put piles of none clean beauty products on our face, body, and hair daily. However when we break out, we put on more concealer; when we get red bumps, we put on more foundation; when we get itchy skin, we find a new lotion. However, more and more women and men are starting to realize, that red bumps, breakouts, itchy skin, and redness, are not "normal" things your body goes through. It is caused by the piles of chemicals we put on daily.
At ALT Summit in Palm Springs, I sat down with Cassandra McClure to discuss clean beauty. McClure hosts a podcast, called "Clean Beauty". Before her podcast, she was a model and now is a celebrity makeup artist specializing in clean beauty. She saw first hand what the beauty industry cares about, and that is money.
By the pool at the Saguaro, McClure talked about her journey into cleaner and more sustainable makeup....
Cassandra McClure on helping other women succeed, pursing multiple passions, and finding your strengths.
Cassandra McClure is a California clean beauty tycoon serving high end clients and celebs. She also helps other beauty pros succeed in their own rights (pun intended).